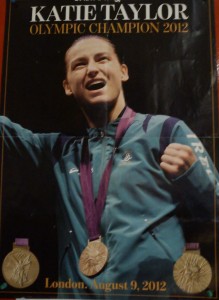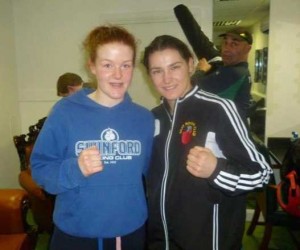 Sunday March 24th 2013, will go down as one of the finest nights in Swinford Boxing Club history, the night the Olympic Champion, Katie Taylor came to town, and three of Swinford's finest lined out alongside her.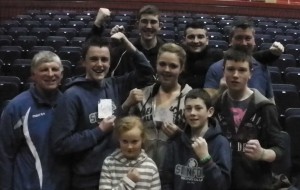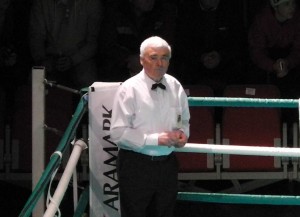 Proud didn't come close, when Aoife Bredican, Ciara Sheedy and Jack Kavanagh, our coaches Pat and Johnny, and our man in the middle Tommy Byrne, took to the ring amidst the roar of 3000 cheering boxing fans. Our guys did us proud, and had the night of their lives to date in the process.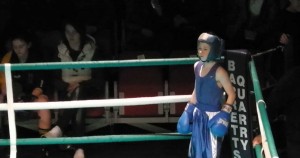 Jack Kavanagh led the Swinford Charge. Jack showed the form that has seen him retain his connacht title and qualify for the national finals which begin next week. Jack was one of a few lucky boxers on the night to get some words of wisdom from Pete Taylor, father of Katie, not surprising, where there is action… you'll find Jack there.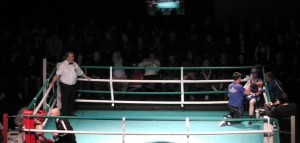 Ciara Sheedy was involved in what was one of the contests of the night with 7 time national champion Louise Donoghue of Geesala, and was the supporting bout to Ray Moylette and Katie Taylor. Ciara showed, that she will be the force to be reckoned with, in the Light Welterweight division at this year's national championships. Ciara was possibly the luckiest lady in the TF Royal last night when she managed to speak to and get photographed with the Olympic Champ Katie Taylor herself!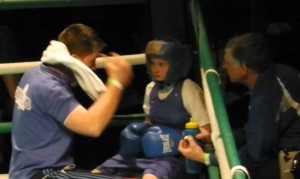 However last word on the night goes to Aoife "it's all about the money" Bredican. 10 years of age, supporting the Champion of the world, and boxing in front of 3000 people, you'd imagine that it might be overwhelming, not for Aoife, possibly the coolest person in the TF Royal last night. Took it all in her stride! Put in her best performance to date, and showed off every skill in her book, and as if that wasn't enough, to round off the night did an impromptu interview with Aidan Power of RTE, and boy was she able for him. Aoife commented that Katie Taylor was her idol because she was "good" and that her main goal in boxing was to "make a lot of money"! Nice one Aoife!
A big thank you to our friends from Geesala Boxing Club for promoting what was a brilliant show and for having us on a great bill.
Also thanks to Brian Peters promotions for showcasing boxing in Connacht and bringing Katie Taylor to the West.
Congratulations to Aoife, Ciara, and Jack, the whole gang that went last night had a ball and ye made it so much better by doing us proud. Here's to many more great nights with the club…