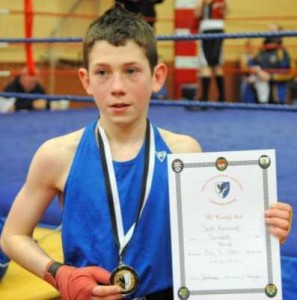 The good news keeps on coming…..
Word just in that Jack Kavanagh will also be supporting Katie Taylor at the TF Royal on Sunday evening. This comes on the back of an announcement yesterday that Swinford's Ciara Sheedy would be sharing the dressing room with Taylor.
Kavanagh has been in a rich vein of from of late and impressive performances at the Connacht boys championships, has seen him added to the bill. The contest will be great preparation for the up and coming National Championships which begin on Easter bank holiday Monday.
Boxing in front of what is expected to be a capacity crowd will be a new experience for both Swinford representatives, but the bigger the crowd the better for Jack Kavanagh, no stranger to the limelight!