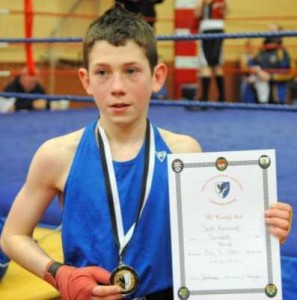 Tomorrow evening at 6pm in the National Stadium, Dublin, Jack Kavanagh will take to the ring for the final leg of his bid to become National Cadet Champion 2013.
After 3 years going to the well, Jack believes that this will finally be his time. The mood was good at the Conway Gym & Fitness Centre tonight as final preparations were completed. It' over to Jack now, and no better man to do it!
The club wishes Jack the very best, after the work which he has put in this year and so many close shaves, we hope that lady luck will finally be in his corner!