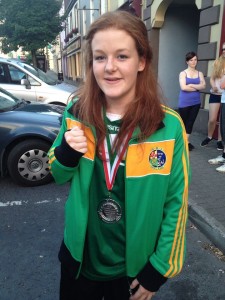 Ciara Sheedy advanced to within one victory of claiming at least a bronze medal at the World Women's Championships in Albena, Bulgaria today.
Sheedy produced an outstanding display defeating Tatsiana Kashyrskaya of Belarus, on an emphatic 30-26, 30-26,30-26 unanimous decision.
Australia's Vaolele Schuster, who received a bye into the quarter-finals, awaits Ciara at the business end of the tournament on Wednesday.