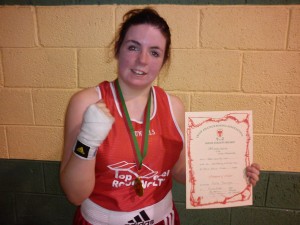 Aoife Hennigan of Swinford Boxing Club has been selected for the Irish International team to travel to Germany in February.
Aoife's selection comes hot on the heals of her European Championships debut in Poland last October, at which she sustained a knee injury that has sidelined her until only recently.
Rehabilitation has gone smoothly but Aoife now faces a race against time to be "match fit" for Germany. Aoife's greulling training schedule is going to plan and the club are now confident Aoife will make the end of Feb deadline.
So if you see Aoife on the roads over the next few weeks be sure to show her your support.
More updates on Aoife's progress to follow….